Recent Wet Sounds Custom Build on our Everglades 243
Mike
Many fishing boats come with a basic cheap stereo that you can barely hear while our cursing around. While our boat came with a fairly descent stereo it was lacking in a lot of ways. Well, not any more. We have added a system that will make any boat the hit at the sandbar, or plenty loud while heading to deep water.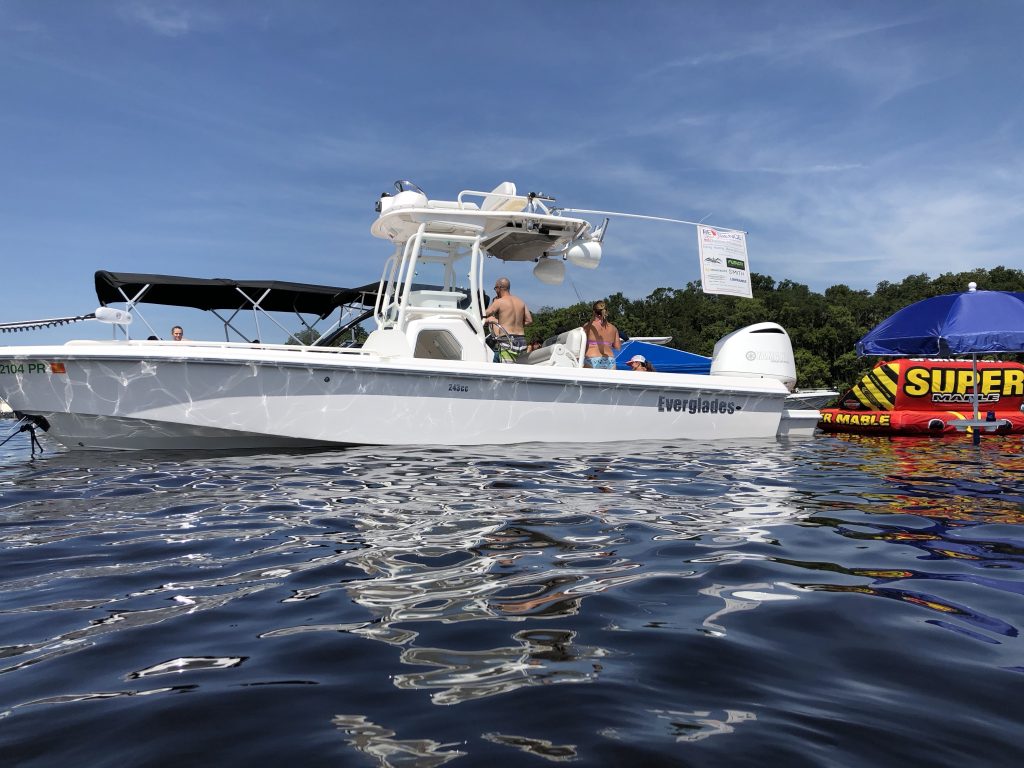 Everyone wants a little more thump in their music, so we went a little overboard and added 2 Wet Sounds Revo 12 HP subs to our boat. We fabricated a custom marine board enclosure that would fit snug in the bow of our boat. We did not want to cut an 11″ holes in the fiberglass of this boat, so this was the best option and it added more area to our casting deck.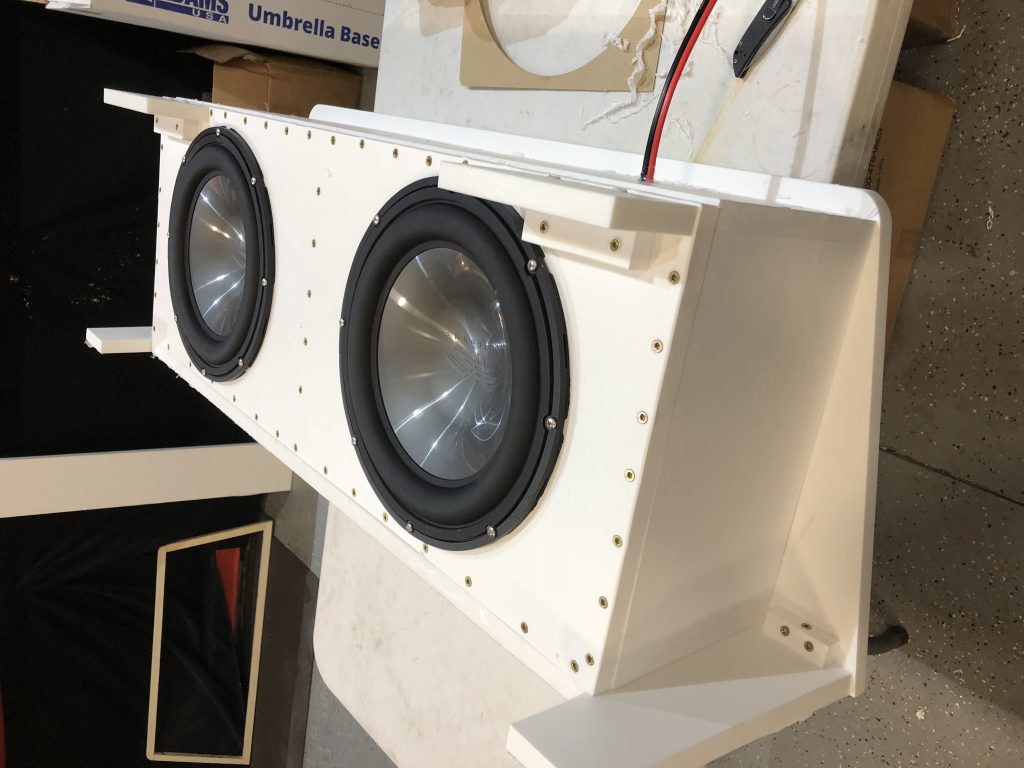 The box was designed to follow the angles of the Everglades yet seal up tight. The Revo 8 and Revo 6 were added to give plenty of high quality sound up front.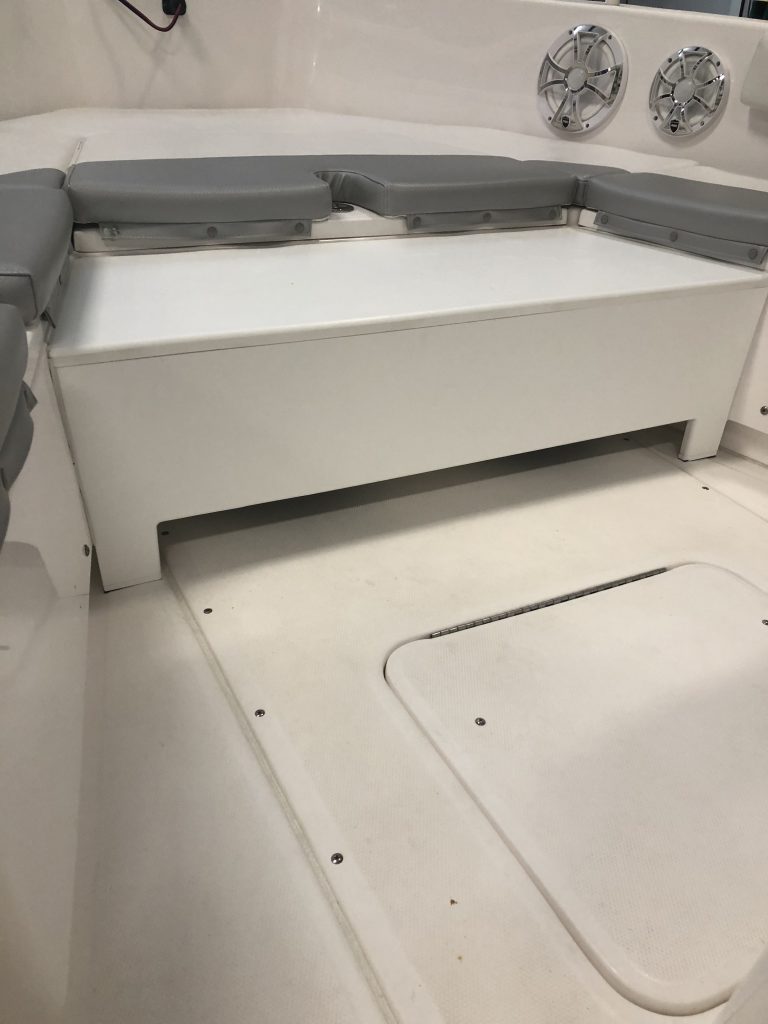 Below the Wet Sounds SW 6.5's on the bottom side of the hardtop were added to compliment the 4 audio pipe 3.5″ towards the front of the console. The Rev 10's with the swivel clamps allow us to turn the speakers to any direction if we are hanging out at the sandbar or beach. They are plenty loud to be heard from a long distance.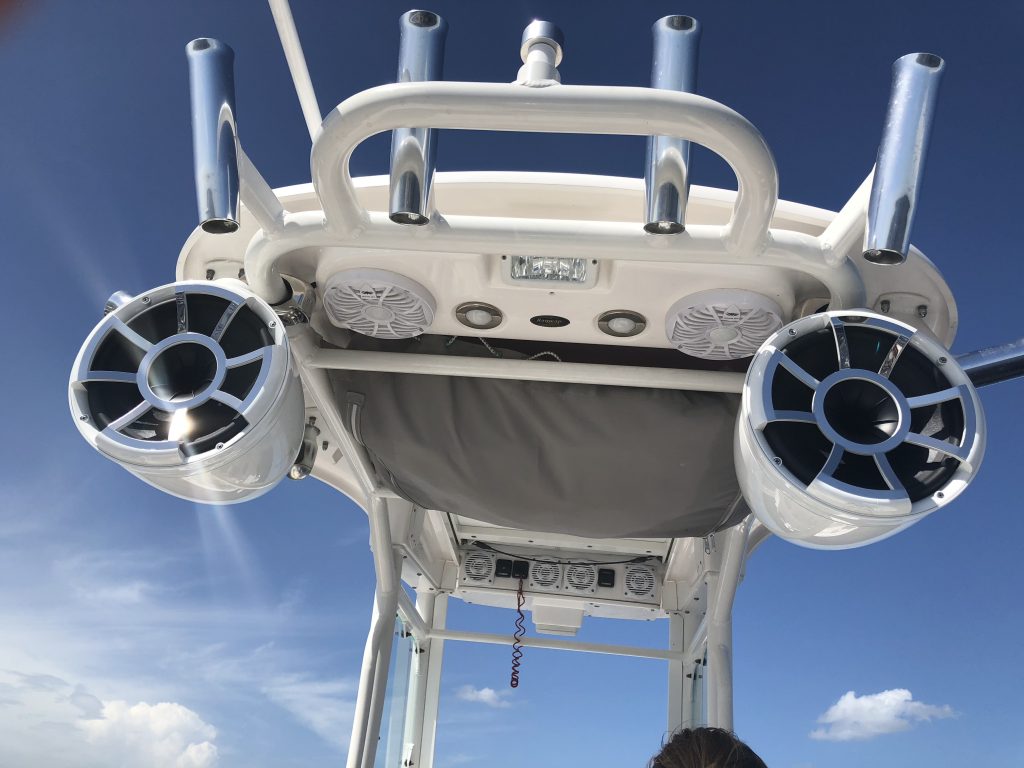 Below is part of our power plant. The Syn-6 and 2.3HP are running the show. We wanted a clean easy access mounting system so we went with a marine board backer that conceals an Interstate 31M-AGM battery. We also have a Wet Sounds STX-Micro 4 running the speakers in the hard top.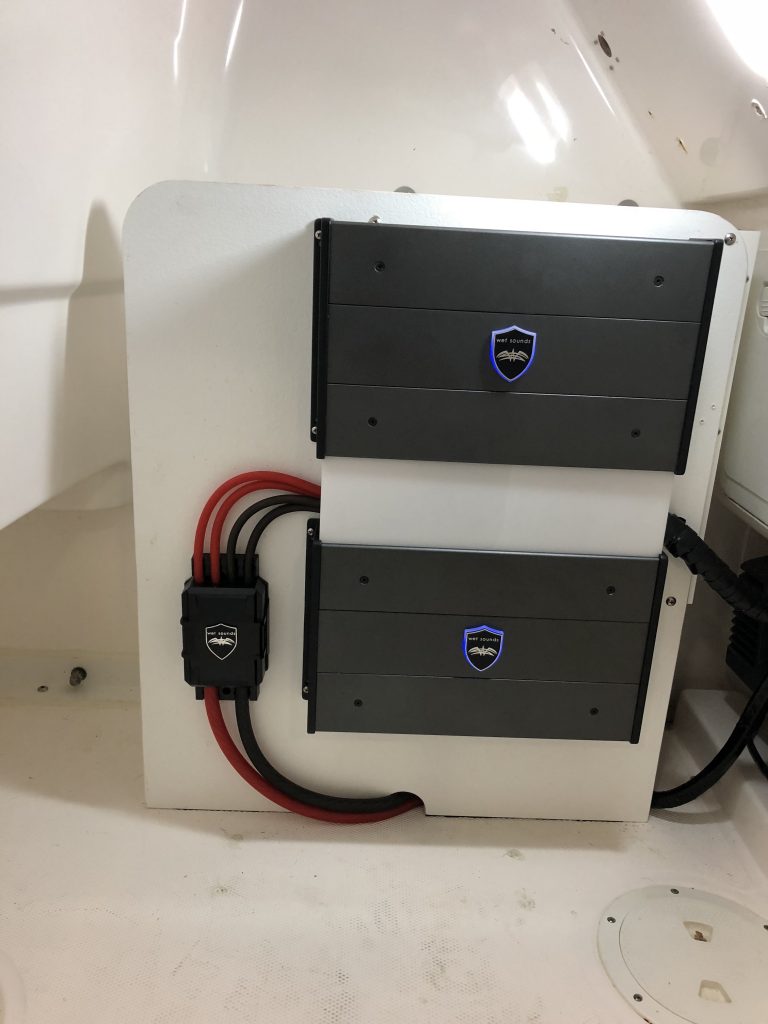 This amazing sound system is just what we needed to fishing off this ultimate fishing rig.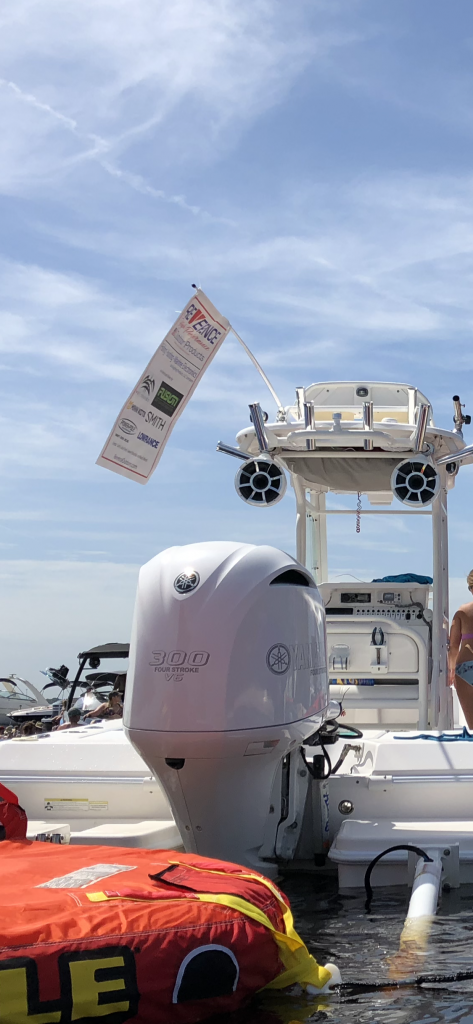 If you are looking for a high quality audio system for your boat give us a call. We have many other electronics goodies you may need as well. We are a dealer for Power Pole, Simrad, Lowrance, Garmin, Fusion, Minn Kota, Motor Guide and many more.
Give us a call or shoot us an email!
We appreciate your business!