Rehab on a Mastercraft Barefoot 200 marine audio by Wetsounds Fusion
Mike
Mastercraft Barefoot 200 Rehab by Reverence Outdoors Green Cove Springs Florida
This Barefoot 200 was in pretty rough shape when it came to us. It needed a complete makeover and I think we make it happen!
We started by stripping off all of the old vinyl and prepping the boat for a full wet sand and a lot of buffing and waxing.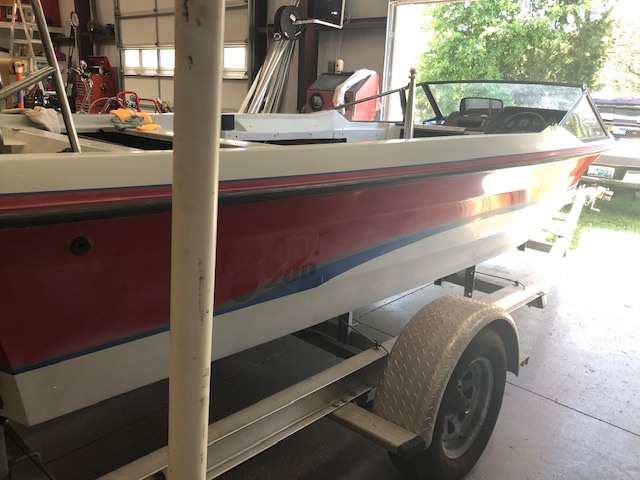 The floor was soft and rotted out, so we replaced it with a custom fit marine board floor.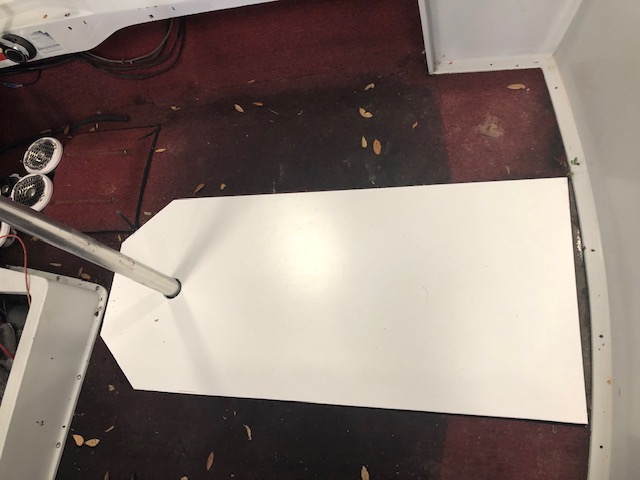 The bilge pump was shot, so we replaced it with a johnson pump and sea choice float switch. The wiring was a mess so we eliminated about 6 butt connectors.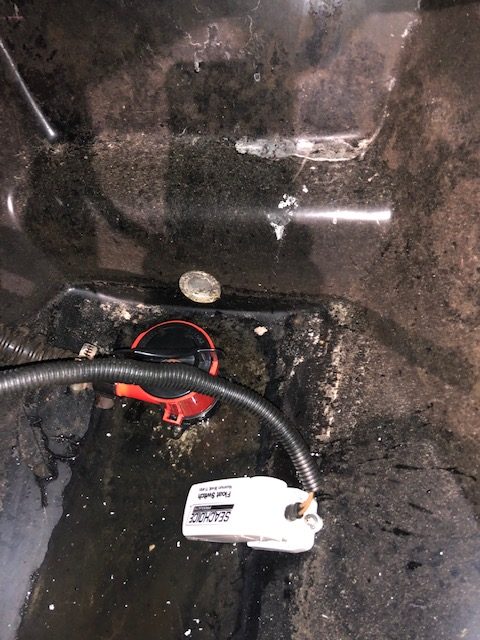 The previous installer had a giant hole cut in the dash and we had to custom fab the new black marine board panel. It is now holding a brand new Fusion Marine Audio RA-70N.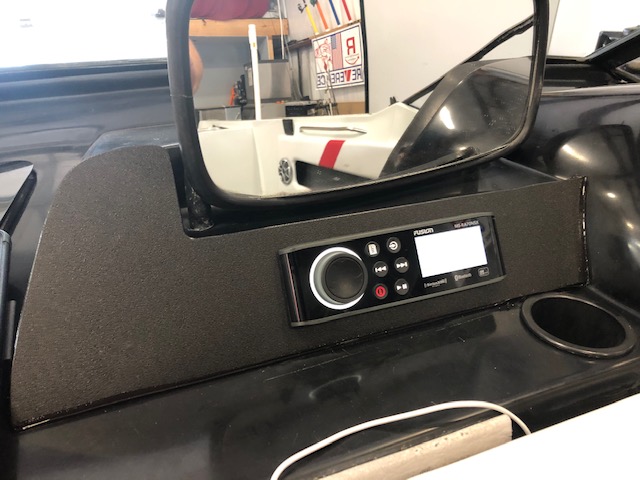 His old bass tube wasn't performing like he wanted so we custom cut a marine board wall for his new Wet Sounds 12 FA Sub to call home.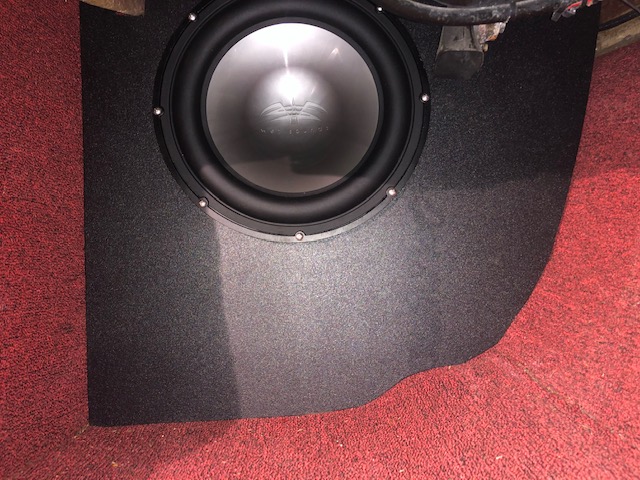 He wanted some small, yet powerful amps on a budget, so we went with the Wet Sounds Mico Amps. They pack a punch, they are water tight, and they are efficient. This photo was taken before we removed all of the old scotch locks from the boat. Who uses those things?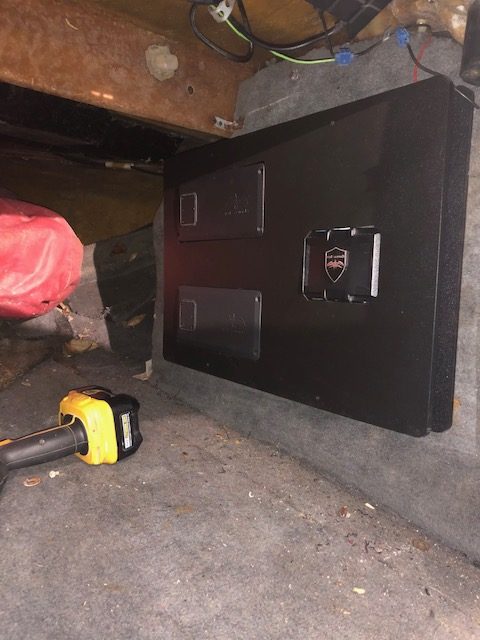 New carpet and interior went in the boat. Momma Cree hooked him up with some sweet vinyl work and we installed it.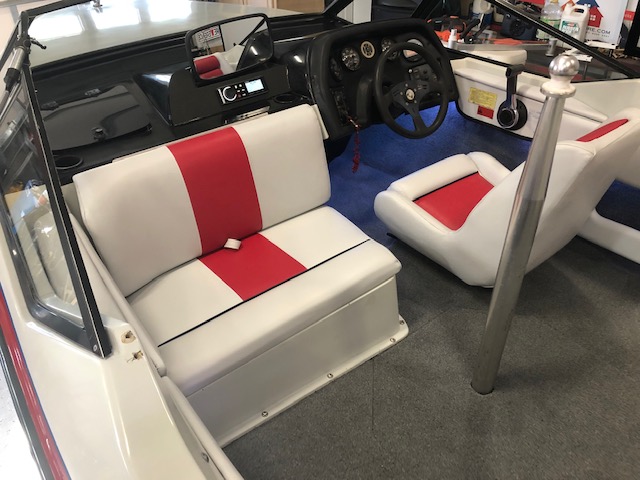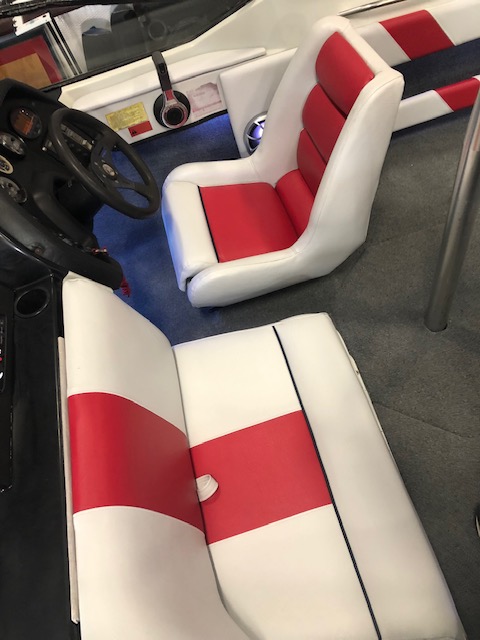 The old speakers have seen better days so we installed some of the new Wet Sounds Recon speakers with LED lights. We ran new LED's under the gunnel as well and powers them all up with a Blue tooth LED controller by Diode Dynamics.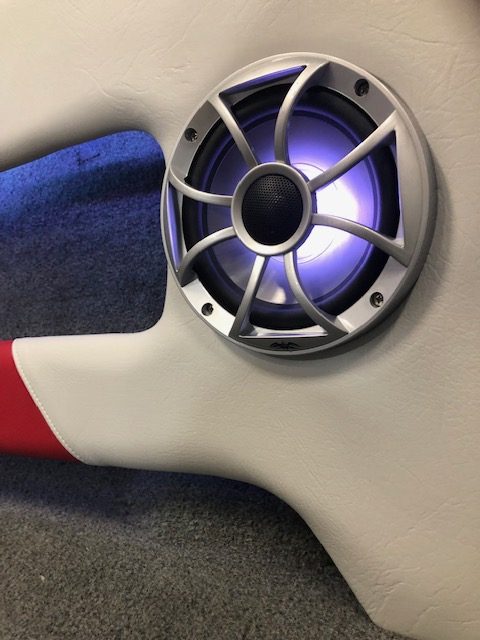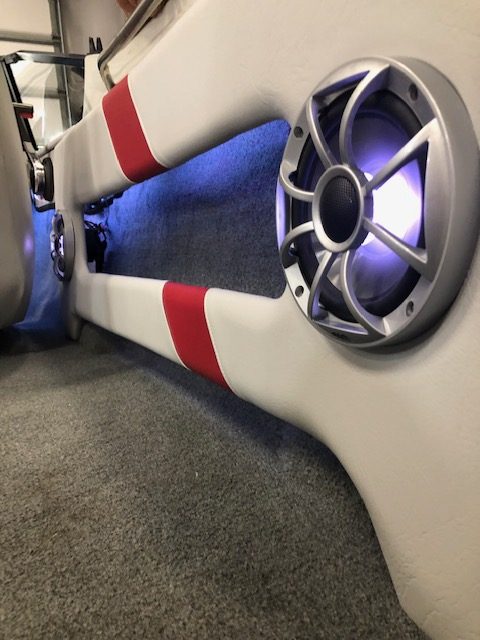 She cleans up pretty good. We cut and placed the new vinyl to the freshly buffed out red rocket. She is now looking and sounding awesome.