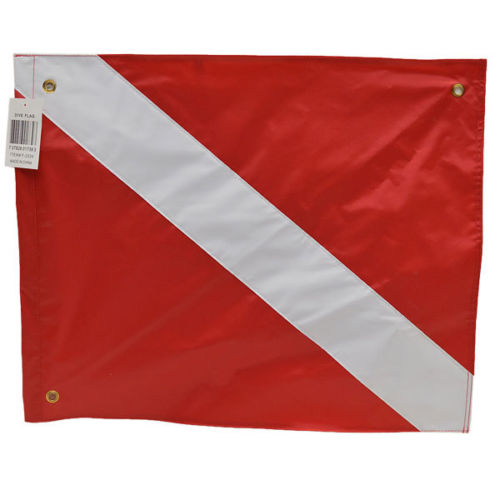 Dive Flag 20×24 Great for Scalloping
$9.99
Only 1 left in stock
Description
Keep your divers or snorkelers safe and stay compliant. This quality dive flag is a great product that will help keep you safe while under water.
Part number 1054790 is a new diver down flag from Kwiktek, part number F-2024.
This durable nylon diver down flag features the required red and white stripe coloring and flag stiffener for increased visibility. This item attaches via 3 gold colored grommet holes and/or a sewn post sleeve. Measures approximately 24 1/4″ wide x 19 3/4″ high overall.
The diver down flag is required by law in many states and highly recommend elsewhere.
Specifications:
Part Manufacturer: KwikTek
Part Number: F-2024
UPC: 737826017393
Materials: Nylon
Colors: Red / White
Overall Dimension: 24 1/4″ W x 19 3/4″ H
---
Only logged in customers who have purchased this product may leave a review.