Motorcycle Audio Harley Bagger Stereos and more In Jacksonville – Orange Park – St Augustine Area!
Mike
Are you looking to upgrade your Harley motorcycle stereo? Tired of barely being able to hear it as you go down the road? We can help!
Do you want to flash your factory Harley Davidson® Stereo so you can have CarPlay® enabled or to change your EQ curve? We can help with that as well.
If you are looking for someone in greater Jacksonville FL, Orange Park or St Augustine, to install a system on your Harley Motorcycle we can help. Or if you are a do it yourself person we have local pick up or we would be happy to ship a system to you.
Custom Harley Davidson® Stereo – Radio Installation
We are your local Soundstream Reserve, Precision Power, Advanblack, and Wet Sounds dealer. We currently have amazing drop in systems for you 2014+ Harley baggers. The HDHU.14 Is an amazing solution for someone who loves to have Apple Car Play. It is great for people who love to get them best sound quality as well. The 13 band equalizer will help get your sound dialed in.
We will also have an amazing replacement head unit shortly for you 1998 to 2013 Harley Road Glides as well. The HDHU.9813RG will offer Car Play, and EQ and they will be waterproof unlike 99% of the radios in these bikes currently.
We can build mild to wild systems for your bike. Check out This Harley Davidson® Street Glide we just did. We installed drop bags and 8″ Advanblack speaker lids where we had to do some custom mods to make these awesome new Wet Sounds Zero Series 8″ speakers fit. We also had to custom cut the 6″ grill to make them fit in the fairing. The Zero series is basically a shrank down version of the Wet Sounds Rev Tower speakers. The highs are crystal clear and deliver amazing full range sound. We wanted to get a cool, clean look without the old mesh covers.
Shoot us message today to set up a time to talk about your next Motorcycle audio project with Jacksonville Cycle Audio. Jacksonvillecycleaudio.com #jacksonvillecycleaudio #jacksonvillecycle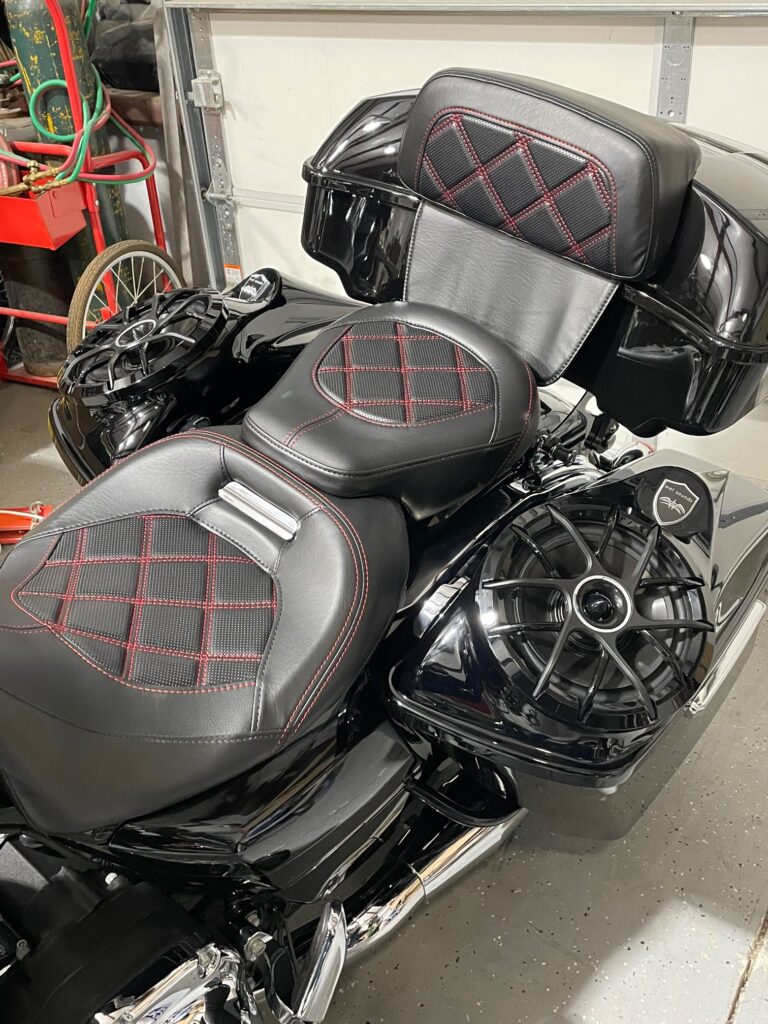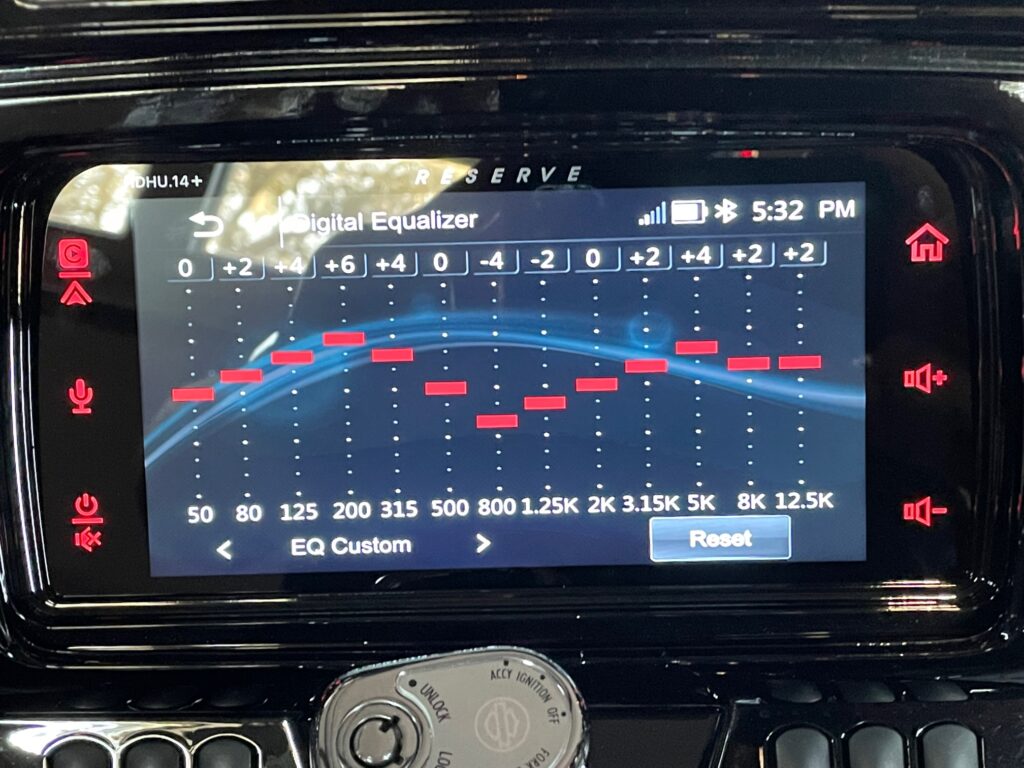 We are not affiliated with Harley Davidson® in any way. We not a representative of Harley-Davidson® or any other motorcycle manufacturer or aftermarket parts manufacturer. All words used on our site denoting any manufacturer, model, or motorcycle are used as a reference only. We are not an authorized Harley-Davidson® dealer or Internet partner, and in no way do we have or intend to imply any business relationship with Harley-Davidson, Inc. of Milwaukee, WI.
All other trademarks, registered trademarks, and brand names used on this site are the property of their respective holders.